Blavatnik School of Government, University of Oxford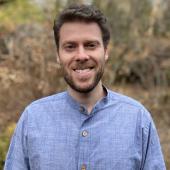 Jason Silberstein is a Research Fellow for RISE at the Blavatnik School of Government. His research explores the relationship between schools and the communities they serve.
Before joining RISE, he worked as a consultant to the governments of Ethiopia and Ghana on reforms aimed at strengthening accountability in their education systems, and spent 18 months as a policy advisor in the Myanmar Ministry of Education. His understanding of international development was shaped by 3 years at Seva Mandir, a grassroots nonprofit in India. His first job was as a secondary school English literature teacher. Jason holds a Masters in Public Administration in International Development (MPA/ID) from the Harvard Kennedy School.